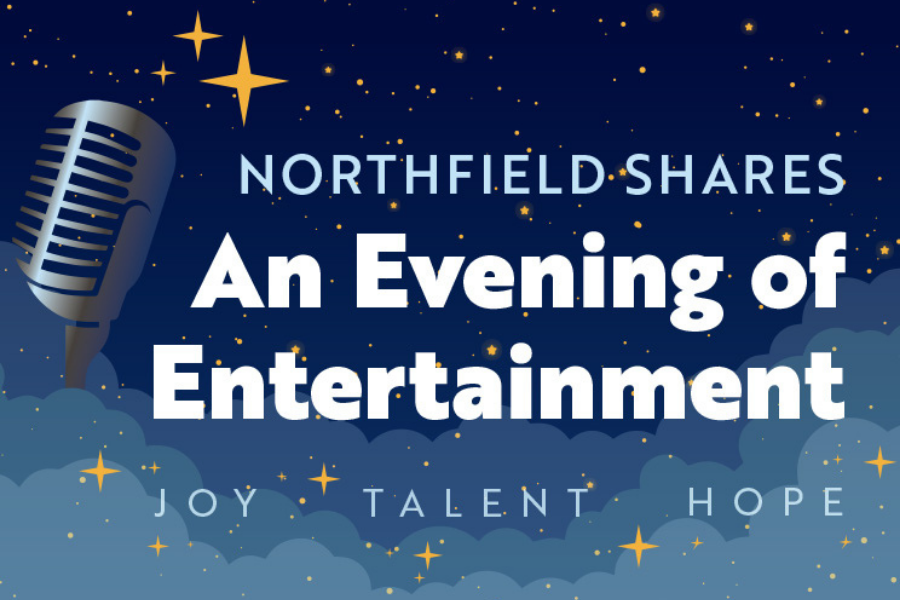 Announcing Northfield Shares an Evening of Entertainment
Northfielders near and far, YOU ARE INVITED! Please join Northfield Shares from the comfort of your home on January 23, 2021 at 7 p.m. for Northfield Shares' first ever virtual event. This inspiring FREE evening of entertainment will showcase talents from across Northfield including music, art, stories of community engagement, and the opportunity to support Northfield Shares, your community foundation. Also, be sure to invite your friends and family to join in the not-to-be-missed Northfield Shares an Evening of Entertainment.
The event will include performances by Northfielders: Karl Amundson, The Limestones, Pinnacle Performing Arts, Stina Nesbit, Ben Wang, Sam Ryden, The Over and Back Band, Northfield Youth Choirs, Mary Doodles, Louis and Dan and Their Invisible Band, Daniel Lohmann, Laura Cavianni & Friends, Tesfa Wondemagegnehu, The Triplets – Helen Forsythe & Parker Ousley, The Passing Zone, Casey Wasner, and many wonderful Northfield stories. A silent auction featuring visual art created by some of Northfield's local artists will also be available. Register, review the exciting talent lineup, and see what great local foods can be included in your evening. Be sure to check the site often as new components are being added regularly between now and January 23.