On Saturday, October 23, 2021 from 10 am – 1 pm, Northfield Shares, Northfield Rotary and the City of Northfield are bringing ReCharge MN- Northfield to Greenvale Park Elementary School parking lot. In conjunction with the ReCharge team and two family foundations, this experiential Electric Vehicle (EV) Expo will provide hands on education about EVs and more.
You'll be able to check out the latest EVs and take them for a spin* get EV questions answered by industry experts, explore charging options, learn about the environmental and economic benefits of EVs and how you can join the growing group of Minnesotans who drive clean. You'll also learn about the new Northfield Shares' Fund for Environmental Sustainability.
*legal drivers only. Must sign up day of event.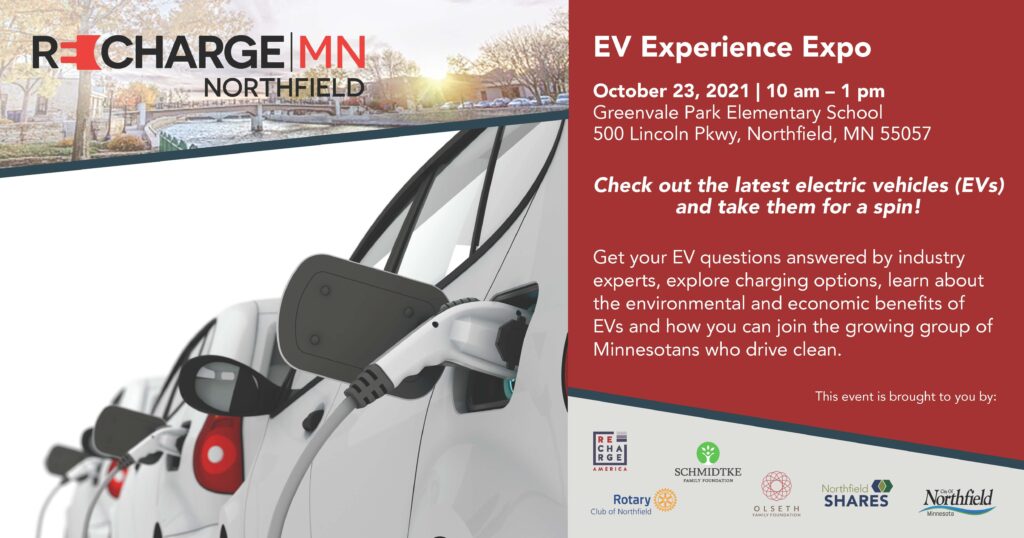 Click here for Spanish flyer.