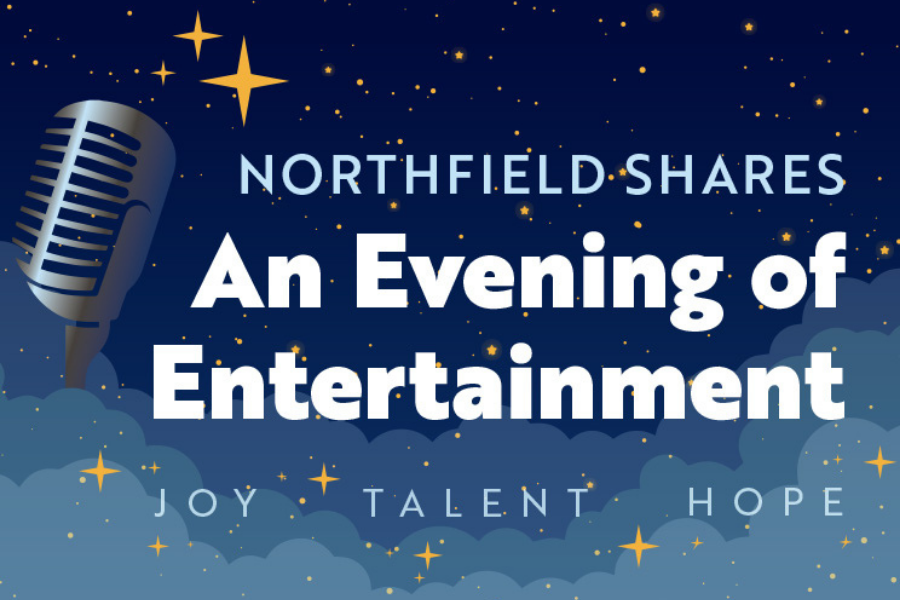 Sharing A Feeling Of Community
Back in the fall of 2020 when dreaming about a community-wide event began, no one could have imagined how truly incredible such an event would be just a few months later.  How would we bring the community together during a pandemic?  What would help this community feel connected during a time of social distancing?  The planning team faced these questions and many others.  The questions were addressed and an event focused on sharing a feeling of community took shape.  While this might have been a daunting task in other years, many hands rose to the challenge (becoming experts at thinking creatively after almost a year of constant flexibility and changes has its perks).  From performers who are deeply connected to our community, to volunteers who are passionate about this community, to a snowy Minnesota winter night in our community, every piece of this puzzle was designed to celebrate our community.

As Northfield Shares an Evening of Entertainment became a reality, the excitement began to build.  Restaurant partners were delighted to participate, local artists and poets got involved, and the excitement about this event began to spread in ripples across Northfield and beyond.  The night of the event arrived and excitement was overflowing from the behind the scenes headquarters at the Northfield Arts Guild Theater; we could not wait for the fun to begin!  As the event got underway posts from people watching began to appear, donations started coming in, bids were placed, and we felt it…we felt the sense of community we were missing.  We felt our community coming together for a few hours, curled up under cozy blankets in our homes, uniting as a community, a feeling we have missed since the pandemic began.

As we look back on the time, energy, and hours, which brought Northfield Shares an Evening of Entertainment to fruition, we continue to give thanks for our incredible community.  Our heartfelt thanks go out to all who came together for our first ever virtual event!  The numbers below represent our dedicated, supportive, creative, and giving community.  We are honored to work on behalf of the Northfield community, and grateful for the opportunity to share a magical Evening of Entertainment with you.  Thank you, thank you, thank you!