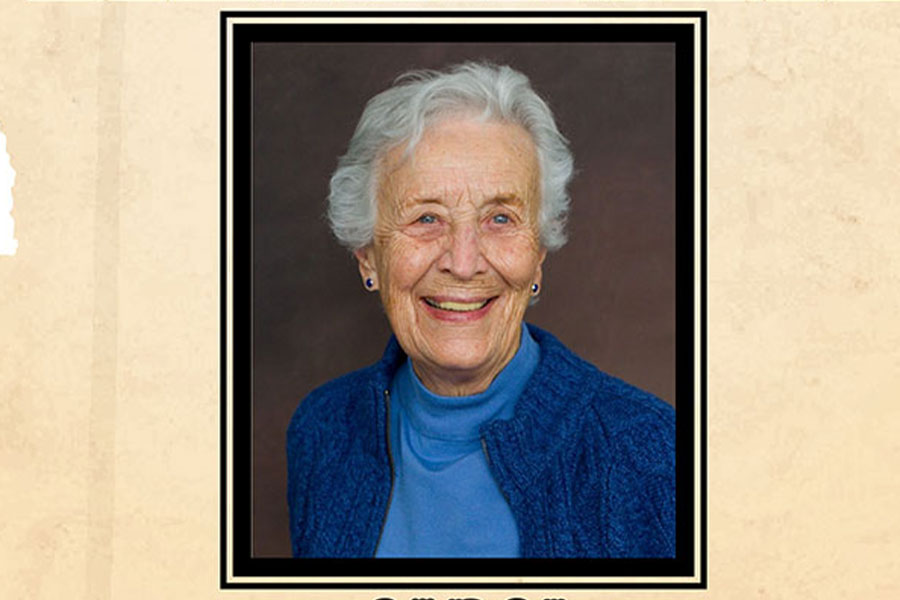 Senior Continues to Give Back to the Community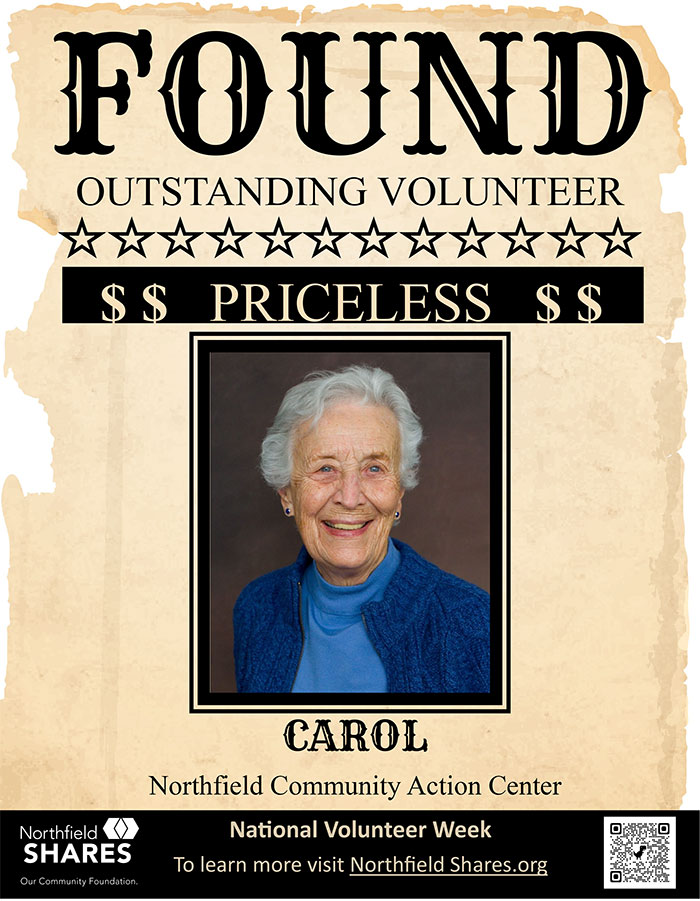 As an octogenarian you would think that Carol Cole has earned a relaxing retirement; she has raised a family and volunteered her knowledge, skills and abilities for the last 63 years in her community and overseas. Instead, this inspirational woman sees no end to opportunities at hand and was nominated as a shining example by two Northfield nonprofits for her service.
At Community Action Center you can find Cole at the Thrift Store an hour before opening twice a week where she spends the next five to six hours sorting through donations for the children's section. Pricing and tagging aren't enough, if the clothing isn't clean she takes it home to launder (along with adult items) and return on her next shift!
Need more inspiration? At Bethel Church she has volunteered for years with the Mission & Justice Committee. In 2021 Cole was instrumental in sending Christmas cards via Lutheran Immigration and Refuge Services, 1,313 cards to be exact. Phrases were translated and poems scanned for appropriate content to be sent to those who were separated from their families. Cards were donated by the congregation and the Used a Bit shop. This year plans are in place to offer the greetings again. Your unused greeting cards can be left with Bethel Church for 2022 Christmas.
At Greenvale School assisting Senior Garcia; the students receive help with multiplication and reading skills when Mrs. Cole comes to class. Having stopped volunteering during the pandemic, she plans to head back to school two afternoons each week after spring break. It's no surprise that Cole was chosen Greenvale Volunteer of the Year in 2020.
From Minnesota communities to Haiti, Carol Cole has had an impact that would be impressive for someone half her age. We are so glad that she has been FOUND alive, busy and well in Northfield!