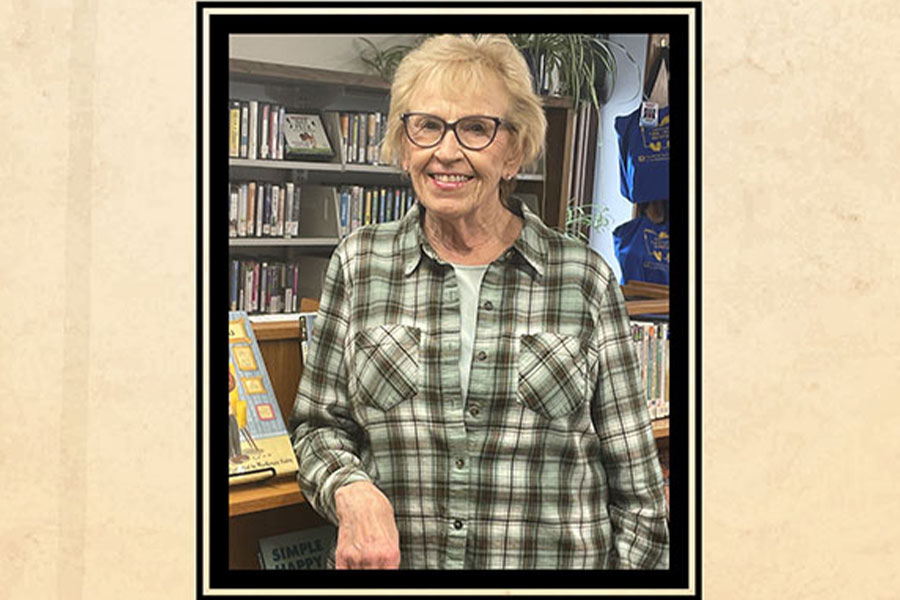 Books, Believet and Blossoms
Sina Henry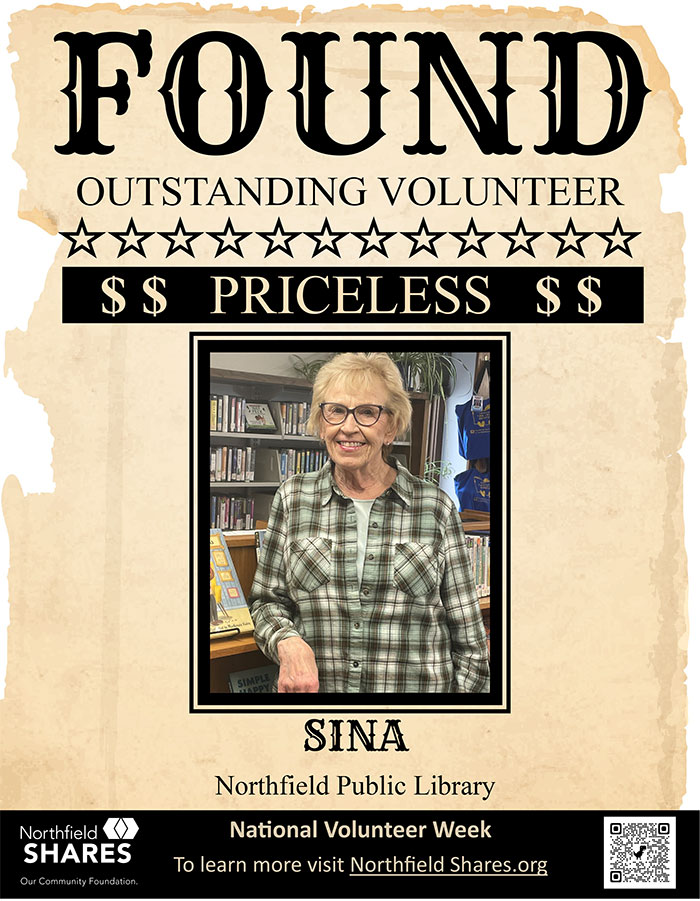 Having worked in customer service for 50 years at Sheldahl Flexible Technology it's no secret that Sina Henry is good with people.  Starting her job after graduation from High School in Lakeville, she went to make her life in Northfield one filled with service. Now that she has retired, that tradition continues as she serves in two volunteer roles on a weekly basis.
At the Northfield Library Sina didn't want to give up her once a week commitment when the library transitioned during the pandemic.  Things closed up as far as volunteering in the children's book area but when Laurie Kodet asked if she would be interested in working on the garden outside the building a new opportunity with beautifying the property was quickly embraced.  Pulling weeds from the bank was a challenge on the steep hill but the reward of seeing her work kept Henry coming back.  Clearing the weeds around beds of Astilbee and shrubs was followed by a load of mulch and much improved aesthetic outside the library.
Volunteering at Northfield Kennels, Henry does data entry assisting in tracking hours that have been spent by Veterans and trainers for the Believet Canine Service Program. Believet provides highly skilled and trained service dogs free of charge to disabled veterans to help with combatting PTSD and providing an essential source of security, trust and connection. The 120 hours required by each veteran with their dog and time spent with staff trainers is recorded. Henry has now tracked and updated volunteer hours from 2017 to present in the two hours she has spent there each week.
FOUND: Sina Henry a volunteer embracing books and service to our community and our veterans!