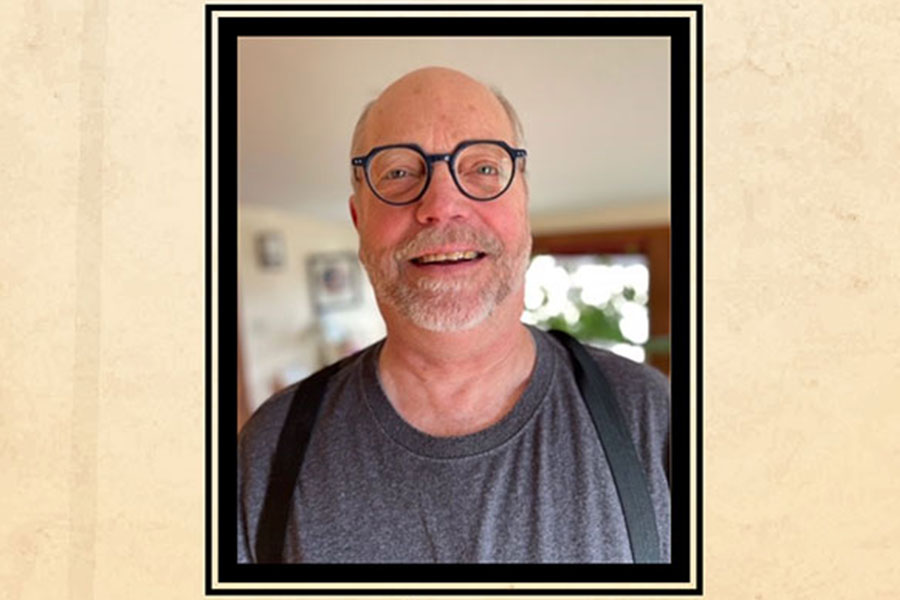 Leading the Way with the Vintage Band Festival
Dan Bergeson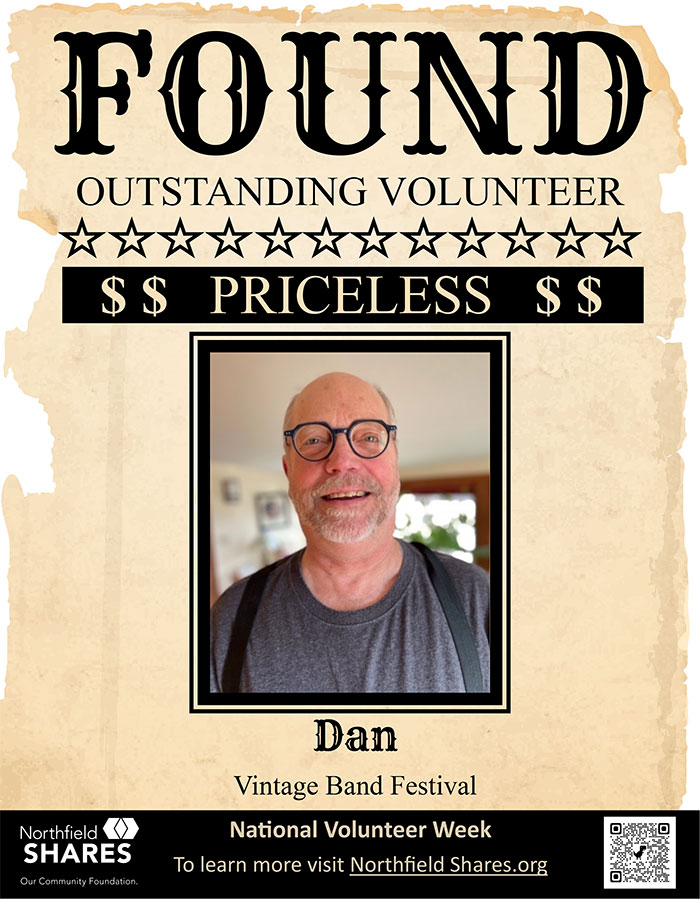 Every summer folks gather in downtown Northfield's Bridge Square, at the local churches, parks, retirement centers and local restaurants; they may be toting lawn chairs and coolers as they listen to everything from traditional alphorns to brass bands in Civil War era attire. The ages range from tots in strollers to seniors leaning on walkers and they share smiles and greetings as they spend an hour or a full day for enjoying the sounds of what is now internationally known as Vintage Band Festival (VBF).
Dan Bergeson, a Northfielder and St. Olaf graduate has been part of this musical score from the beginning. Currently serving as the President of VBF, he came to the title of tune master in charge after years of involvement as a volunteer. Initially, Bergeson served as a volunteer in the North filed Downtown Development Corps. As the group planned events drawing people to the city, the crossover to volunteer with the VBF and musical side of things was easy for this brass player.
The first Vintage Band Festival was in 2006 and has evolved to increasingly larger events, initially held every three years for four days. As the popularity and demand has grown, the years between now have a one day festival with popular bands joining in to tide the community over as they wait for 'the big years'. This summer will be a four day musical extravaganza from July 26-31 and will be spread to numerous locations in four to six communities.
As President of VBF since 2017 Bergeson works with twelve VBF Board Members and volunteers an average of five to ten hours each week. He attends all committee meetings and works on band selection. Come festival time 20 hours a week or more are required to make the festival run smoothly. Assisted by 40-50 volunteers during the weekend, the Rotary, high school and college students are on deck to offer their time and talents to the event.
Bergeson said, "It's stunning to stand back and watch people greeting each other. Even band members are hugging when they are reunited with old friends." Music is indeed the soundtrack to life and this year after a hiatus there will be plenty of happy people reunited for the four days of entertainment, conversation and dancing.
We are glad to have FOUND Dan Bergeson here in Northfield during National Volunteer Week and we are grateful for the hours spent to unite us each summer for Vintage Band Festival.