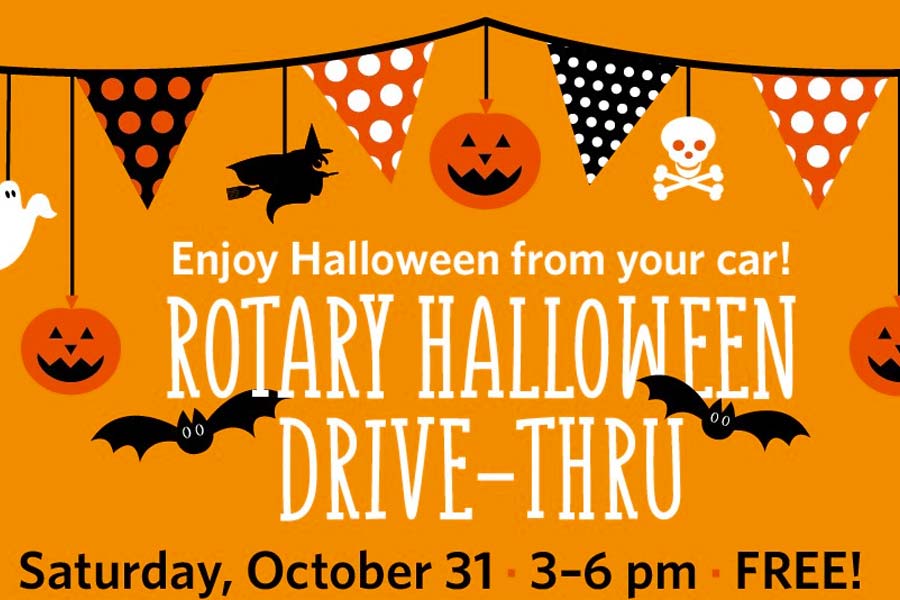 Rotary Halloween Drive-Thru
Enjoy Halloween from your car this year!
Dress-up, buckle-up, drive-through!
Treats will be delivered to your car (treat bags for the drivers, too!), community members will be in costume for your entertainment, there will be displays to enjoy from the comfort and safety of your car, and fun will be had rain or shine. In the midst of our COVID-19 world, the Northfield Rotary Club looks forward to helping kids and families in our community enjoy Halloween, while also supporting the Community Action Center Food Shelf by collecting donations. Please bring non-perishable food or personal hygiene items for donation to the Food Shelf. For the health and safety of all you are asked to please wear a mask when you are accepting Halloween treats. Register for this free event by October 28, 2020! The Northfield Rotary Club looks forward to a fun and safe Halloween with YOU and your family!