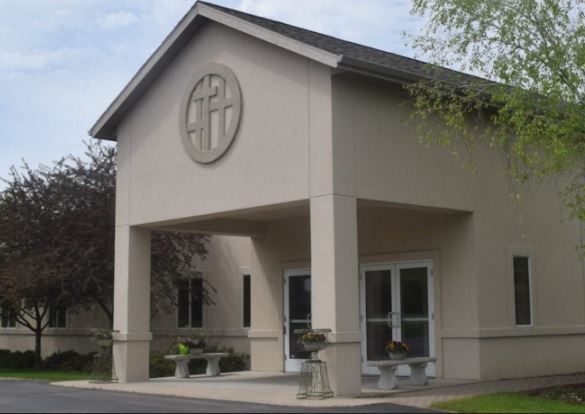 Emmaus Church Volunteers
Emmaus Church in Northfield deployed teams of volunteers acting as Stephen Ministers prior to the 2020 Pandemic; they brought comfort to the sick, hope to those in crisis, and empathy and love to the grief stricken. Under the direction of Susan Quinnell, Pastor of Congregational Care, the program expanded to touch people in additional ways as quarantine and stay at home orders stopped many interactions and much of what had been normal life. As needs were identified, these volunteers stepped up to assist individuals, the elderly, people with medical concerns, and those with financial needs due to the impact of the pandemic, among others.
Volunteers from Emmaus have been swinging hammers and providing safe living places for many years. They have helped build homes in Rice County in an ongoing relationship with Habitat for Humanity. Congregation members also partnered with the Healthy Community Initiative (HCI) using winterizing, plumbing, and repair skills to assist people living in Viking Terrace with wrapping pipes and the restoration of properties.
As the pandemic went on "the call for volunteers was like to no other," Quinnell said. The church that had been offering a weekly Community Meal had to stop inviting neighbors to their building, but the need for food continued in the neighborhood. April Schweichert, Emmaus' Office Manager, worked in tandem with Quinnell and volunteers were enlisted as callers to check on community members who had sought assistance in addition to the care offered by the Community Action Center. Did they need help? Were they familiar with the resources available to them? Food, gas, and housing issues were addressed. A Helping Hands outreach was created to help those staying at home with meal delivery, groceries, and other supplies they could no longer get for themselves.
As the crisis went on the church food pantry continued to be filled with canned goods, staples and nonperishables included formula and diapers. A large freezer was kept full by volunteers who baked breads and made batches of soup so home cooked meals could be available for those in need. Much like the premise of the Little Lending Libraries, volunteers would make a double batch and bring half to the freezer to be taken by anyone in need. Meals were delivered weekly for about four months to individuals undergoing cancer treatment or with chronic medical conditions.
In addition to all the volunteers called to new roles in this time of crisis, the Emmaus Encouragement and Benevolent Funds provided confidential assistance to their members in need of help and to the Northfield community who sought the kindness of caring neighbors and new friends from the Emmaus congregation. Whether it was a meal delivery or a need for housing, volunteers continued to step up to help, making a positive impact in their community.