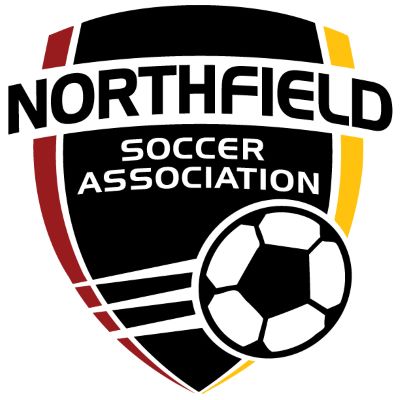 Soccer Association Volunteers Make It Happen
Setting up flags, painting the fields, coordinating tryouts, teams, coaches, referees, concession stand coverage, team managers, serving as the association's registrar, treasurer, finding and registering for tournaments….
This is just a short list of all the roles and responsibilities that volunteers within the Northfield Soccer Association take on. All in all, there over 50 different roles volunteers fill. Plus 40 additional volunteers who help with the soccer tournament hosted by NSA each summer.
Pasha Quaas is just one of these individuals. Matter of fact in her role as Volunteer Coordinator for the Northfield Soccer Association, she leads the charge to fill all the roles needed to make things happen, so that more than 500 boys and girls ages 4-19 have the opportunity to play.
Quaas has been a long-time team manager extraordinaire for the NSA. "She's the definition of a great manager" said Association Vice President, Emma Wilhelm. "When the Board of Directors decided to introduce a mandatory volunteer program for our traveling soccer families this year, we knew we needed someone with stellar organizational skills to launch the new program." As the Volunteer Coordinator, Quaas recruits parents to become team managers and prioritizes other volunteer roles, including working with the tournament director (Amanda Miller, also a hero) to staff the home tournament and help create a new culture of family engagement. When she's not volunteering for the NSA, Quaas can be found helping as a PTO President and volunteer parent at Sibley Elementary.
Just like Quaas, Brent Kivell has been one to serve in a myriad of roles for the NSA. "He has done and does it all" said Quaas. Indeed. Kivell started with the NSA in 2007 when his oldest daughter started playing soccer. Kivell has served as a parent volunteer coach, referee, two stints on the board of directors, as the first girl's travel team coordinator for four years, three years as a referee coordinator, and now serves as the registrar and president of the association. "Brent's service to NSA for the past fourteen years has been amazing. He truly has done it all and we are so grateful. Even when his children have moved onto high school and college, he continues to stay involved to make us a better organization."

When it comes to recognizing volunteers throughout the city, Quaas said it best. "When we moved to Northfield seven years ago, one of the things that struck both my husband (who volunteers with the Basketball Association) and me was the number of volunteers in the schools. The number of retired teachers, faculty, staff, students, and community members that volunteer in the schools is SO impressive! And now that we've gotten involved in other areas, the same is true. Volunteerism in Northfield is amazing!"