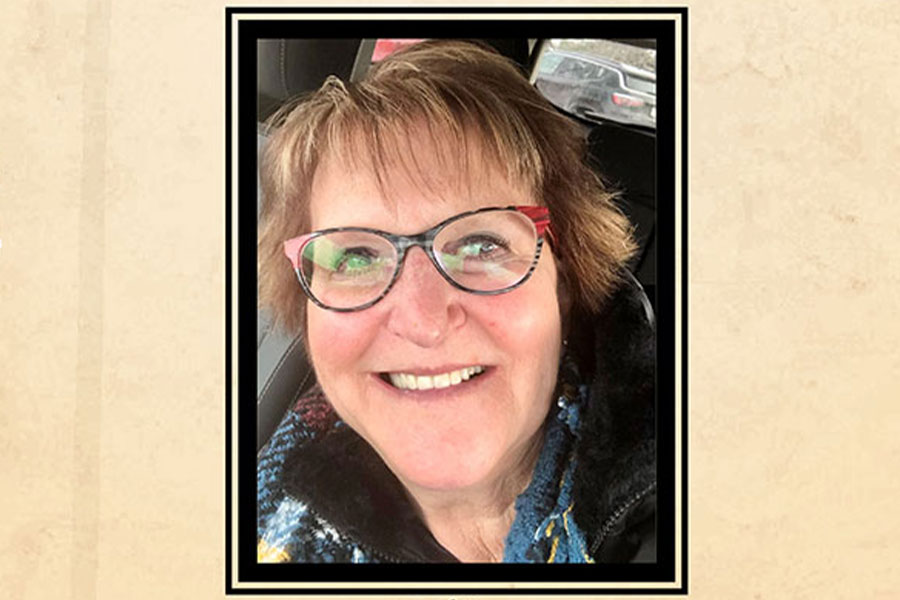 Rita Olson and Northfield Hospital Auxiliary Board Members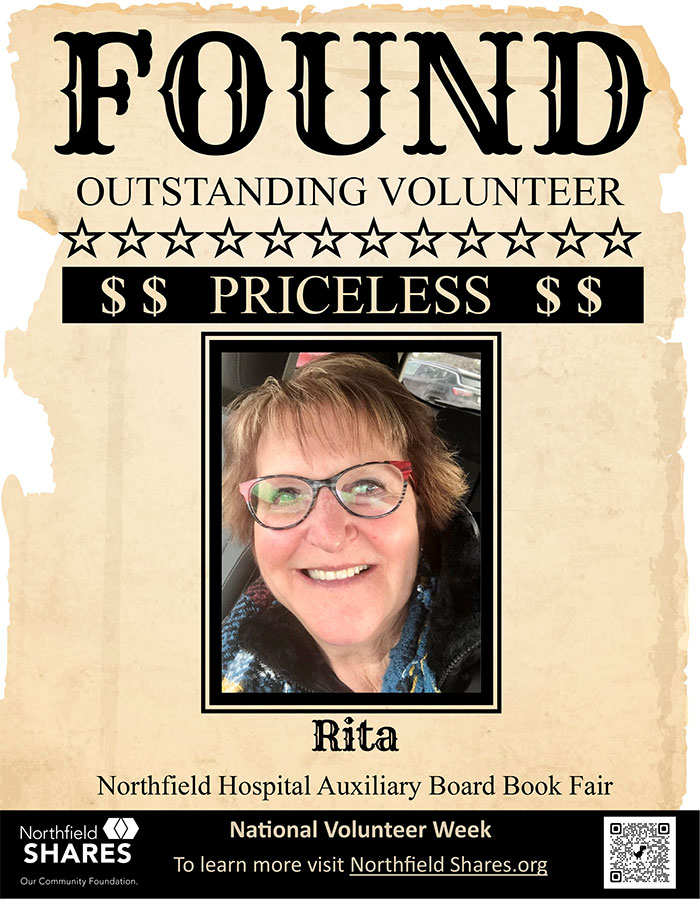 In a community like ours it's no surprise that a Book Fair is popular, made even better when the funds raised are donated to the Northfield Hospital. In 2022 the Northfield Hospital Auxiliary Board Book Fair should have been celebrating year #61 but Covid took away two years of fundraising. Rita Olson, the Book Fair Chair happily provided some history and the plans for The Book Fair on April 26-30, 2022.
In the beginning, the Book Fair was held on a front porch, now it takes up 16,000 square feet at the Northfield Ice Arena located at 1280 Bollenbacher Drive to display the vast array of reading material, sheet music and vintage and collectible books, vinyl, DVDs and CDs.
Now the 165 member Auxiliary, along with their Board recruit and direct 500 volunteers for the Book Fair. Two weeks prior to the event the Arena is buzzing with set up and enthusiastic Section Leaders that work on topic areas for the fundraiser. Volunteers Linda and Terry Barck coordinate the Boy Scouts who join in on Saturday to provide their service.
In 2018 the Book Fair celebrated their "Million Dollar Moment" when they achieved over a million dollars in donations. Money raised recently ($43,000) helped fund a Modular Airway Trainer, a SimMan patient simulator purchase for high tech training for Northfield Hospital providers and staff in Emergency Care and a range of other medical areas. The Northfield Rescue Squad Association received $10,000 to help fund a new heavy-duty rescue vehicle.
Rita Olson, a former Event Planner says this volunteer opportunity has been her niche and she enjoys the challenge of putting the pieces together; she refers to the two week set up time as a 'fun family' of great folks coming together. The excitement of Opening Night begins when people start lining up at 9:30 a.m. waiting for the doors to open at 5:00 pm to find treasures. Book Dealers come from out of state to stock their shelves.
If you would like to donate, you can you can drop items off at the Ice Arena April 12-22nd. If you would like to volunteer, go to the Northfield Auxiliary Book Fair Face Book page (you don't need a FB account) for more info and to sign up!
Our thanks to Rita Olson and all the Northfield Hospital Auxiliary Board and Members who provide this outstanding opportunity to our community: We are grateful to have FOUND You!
Joan Pralle: Co-President
Sue Garvey: Co-President
Mary Schwake: Historian
Michelle Pautzke: Treasurer
Rita Olson: Secretary