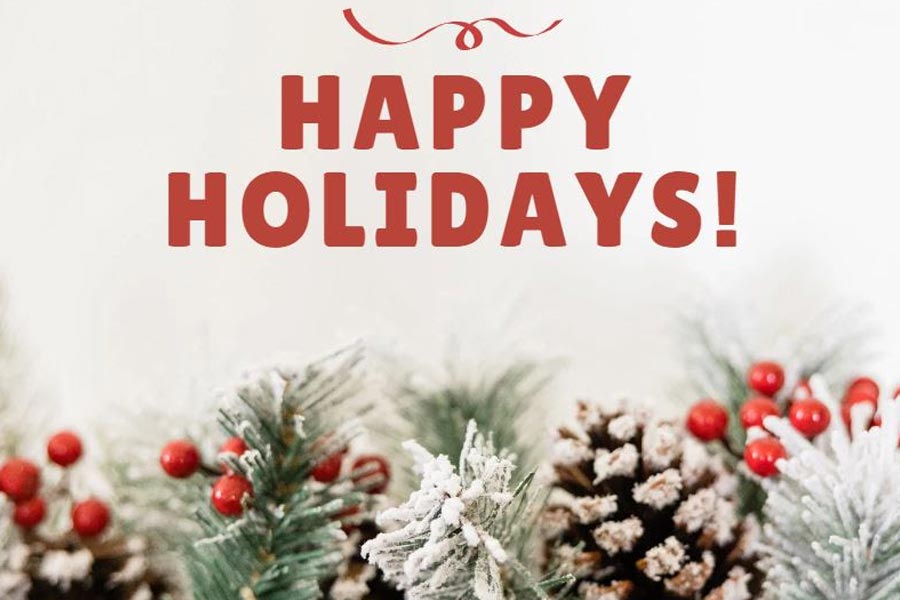 2022 In Review
Happy Holidays from all of us ….to all of you!
2022 in Review
As this year comes to a close, it has been a year of changes and recalibration. Each idea and decision with an eye toward growing YOUR community foundation.
As an organization, here were some of this year's highlights:
* Carrie Robarge Carroll accepted the Executive Director role in March. As a long time commmuity member, 25 plus years in program and fund development work, she looks forward to building upon what has been started at Northfield Shares. She sees so much potential for agency partnerships, helping community members leave their legacy to Northfield and, in turn, supporting Northfield forever.
"The foundation is an amazing charitable model and machine.I love seeing the impact of legacy gifts made years ago continue to make a difference each and every year forever! I'm excited to share just how easy it is and what a difference this model can make in our community long after we're gone." said Carroll.
*Northfield Shares received a grant from the Ames Foundation and funded Diversity Equity and Inclusion training for 29 nonprofit partner representatives as well as the board and staff.
* The DEI journey continues as Northfield Shares participates in the Northfield Racial & Ethnic Equity Collaborative (NREEC). This group meets quarterly and is expanding to include local business and government representatives. A new website will be live in early in 2023.
*The second annual ReCharge Northfield Event took place in October. This hands on, interactive EV (electric vehicle) event was held in partnership with ReCharge America, Northfield Rotary, The City of Northfield and many others. Participants were able to test drive several EVs and all participants helped unlock a gift from ReCharge America that will be directed to the Environmental Sustainability Fund.
This is a fund to which anyone can contribute. The goal is to provide grant funding for Environmental programs, begining in 2024.
* Three new endowed funds were established this year: The Helen Woerlin Endowed Fund, a General Community Endowment, and the Eleanor A. Salisbury Teaching Scholarship. You can establish your own named fund with a gift of $10,000*.
* Increased Granting and Gifts to support our Mission: We continue to be grateful to all those who have entrusted Northfield Shares to care for their funds. These funds and increased support in turn allow us to give back to the community based on the donors' wishes. Thank you to all those who made annual gifts to support our mission.
* Grants totaling over $186,000 were distributed to 19 unique organizations supporting 23 programs and projects in our community this fall. These dollars will make an impact in areas from art to agriculture, youth to adults, activity to education, health, housing and happiness and beyond.
* Delighted to host Rise and Shine breakfast and Northfield native, Steve Grove, DEED Commissioner for the State of Minnesota.
* Leadership: Northfield Shares has a committed working Board of Directors and leaders. We bid farewell to 2 long term members – Jim Loe and Bob Thacker. They have each made significant contributions during their tenure! We welcome new board members, Stan Mork and Kelly Crow Webster. If you are interested in learning more or serving on a committee, be sure to reach out.
* Looking Forward: We are excited about what lies ahead for us in 2023. With your on-going support, we will continue to grow to serve you and the community. We look forward to sharing more in the coming months how you too can leave your legacy to the Northfield Community, how the foundation willl always be supporting our local nonprofits and programs through grants, and partnering with community members with volunteerism and geneosity will leave our mark for centuries to come.
From all of us at Northfield Shares, Happy Holidays !!