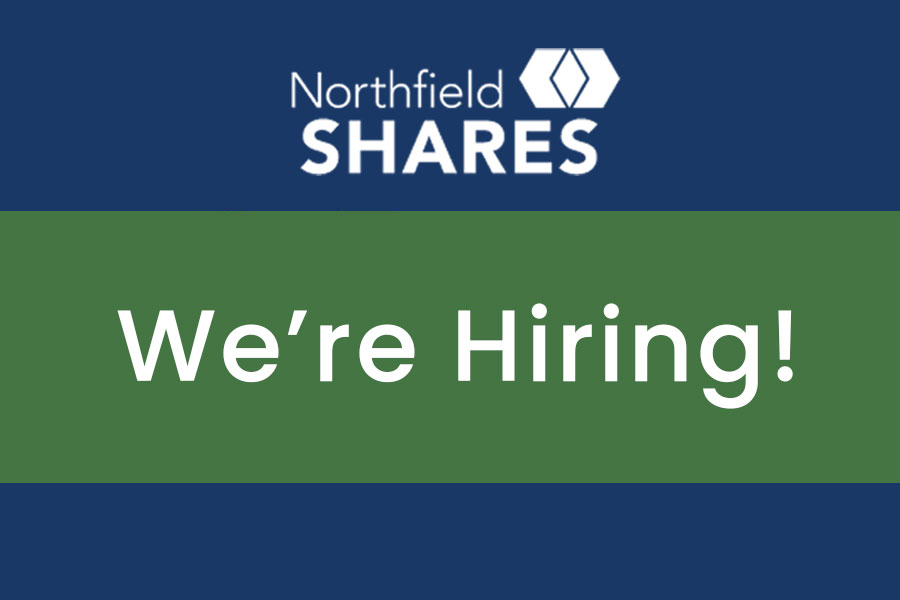 Northfield Shares Seeks to Contract with Part-Time Financial Coordinator
Northfield Shares is looking to hire or contract with a part time Financial Coordinator. This role will support the Executive Director in processing financial information for the Foundation and its fund holders.
Responsibilities to include:
Processing of accounts payable and receivable
Process donor advised fund grant requests
General data and gift entry
Process monthly fund statements to Northfield Shares' Fund Holders
Prepare and process money transfers with investment managers including quarterly rebalancing
Serve as point person for audit, tax preparations and database.
Prepare necessary reports for tax and audit purposes (Spring/summer)
Perform monthly financial account reconciliation procedures
Prepare monthly reporting packet for the Northfield Shares Finance and Investment Committee and Board of Directors
Maintain financial records and document financial processes
Other projects as requested by Executive Director and Finance and Investment Committee
Financial Coordinator Requirements
Highly detailed and organized
Outstanding financial and analytical skills.
Ability to maintain confidentiality regarding financial information and records
2+ years related work experience
AA or BA degree in accounting or related field
Proficient computer skills with automated financial/ERP systems and MS Office Suite
Strong communication skills, both verbal and written
Experience with Stellar/iPhi Core Enterprise software beneficial but not necessary.
Part Time Position
$20-30/hour Depending on qualifications*
Averaging 2-10 hours per week depending upon time of year
Flexible schedule
Reports to Executive Director
Interested candidates should email their letter of interest with a one-page summary of work experience to: info@northfieldshares.org SUBJECT: Financial Coordinator